Lexus is the luxury vehicle division of Japanese automaker Toyota Motor Corporation. Lexus originated from a clandestine flagship sedan project that began in 1983. Thousands of drawings and 8 full-sized clay models were built before Lexus engineers and management were happy with the design. This car became the famous LS 400 that launched the Lexus brand. Lexus engineers went to great lengths to ensure their first limousine, the LS 400, had the best possible match between engine, transmission and suspension to ensure a smooth and responsive drive.

The LS 400 and the ES 250 models are unveiled to the world at the Detroit and Los Angeles auto shows in January 1989. The reaction of the media and public alike is overwhelmingly positive. Since 1989, Lexus has developed a reputation for vehicle reliability and customer service, as measured by independent surveys. In 2012 J.D. Power and Associates U.S. Customer Service Index (CSI) study Lexus ranks highest in customer satisfaction with dealer service among luxury brands and receives an award for a fourth consecutive year.

Building on this excellence, we always aim to go beyond the incremental, using new technology and radical, progressive thinking to innovate and push boundaries. Lexus Hybrid Drive – an engineering breakthrough that now powers the world's first range of Full Hybrid luxury cars, including the newest intelligent sporty IS 300h, the inspiring NX 300h, the RX 450h crossover, the CT 200h the world's first full hybrid compact and the LS 500h the ultimate Lexus flagship.

Lexus Hungary continues to execute the highest level of customer satisfaction with three sales outlets in Budapest, Szeged and Debrecen and three after sales outlets in Halásztelek, Monor and in Kaposvár.

This website will give you an overview of the range of models and services we can offer to make your work and stay a more fulfilling one. Should you have any questions that are not answered here, please contact us at any of the contact points listed in this website.
WHO ARE DIPLOMATIC CLIENTS?
Diplomatic and Consular corps, international organisations with diplomatic licenses; members of such corps and organisations, as well as their family members. Qualifying customers may purchase motor vehicles exempt from customs duty and registration tax, as specified in relevant legislation.
Information: Tax exemptions or reductions for diplomats are defined and governed by Act CXXVII of 2007 on Value-Added Tax (under Paragraphs 107/108)
SALE PROCESS
Negotiations
To initiate your purchase please contact Toyota Central Europe or one of our dealers. You will find all necessary contact information in this website.
Our colleague will assist you in choosing the model that best suits your taste and needs.
Pricing and Offer
The selected retailer will calculate the purchase price of the selected vehicle with full consideration to your needs and requirements.
You will receive a price offer within 24 hours, either via e-mail or in person, whichever is more convenient to you.
Signing the Contract
Your contracting partner will be Toyota Central Europe but you can trust our dealer to take care of all related details and tasks.
Down Payment (Bank Transfer) and Ordering of the Vehicle
After your vehicle is configured, your dealer will place an order with Toyota Central Europe.
The order will be finalised after a 20% down payment on the full purchase price is paid to Toyota Central Europe via bank transfer.
Toyota Central Europe will need the following documents
One (1) copy of the original sales contract
Copies of the client's identification documents (e.g diplomatic passport, MFA ID, etc)
Protocol from the Ministry of Foreign Affairs (3 original copies)
Statements and authorizations, provided by Toyota Central Europe.
VPID customs identification number
Status verification (in case a Hungarian diplomat seeks to take the car abroad)
Vehicle Arrival, Customs Clearance, Technical Examination
The vehicle will be received and cleared at and by Lagermax Autótranszport Kft and its customs office, provided all required documents are available:
1. For cars made in Europe:
Commission for Tax warehouse inbound processing
Commission for Tax warehouse outbound processing
Commission for vehicle delivery
Statement on further customs administration
2. For cars made outside of Europe (Turkey, Japan, South-Africa):
Commission for bonded warehouse inbound processing
Commission for bonded warehouse outbound processing
Commission for vehicle delivery
For purchases by a Hungarian diplomat:
Guarantee (Royalsped)
Copy of personal documents (ID, passport)
Copy of tax ID
Code for Receiving Customs Office
Delivery of Vehicle to the Dealer, Installation of Accessories
The vehicle may only be delivered to the dealer (alongside all required documents) if Toyota Central Europe has received the full payment of the purchase price. When payment is completed our dealer will install all original Lexus accessories you may have ordered.
Registration and Delivery to Customer
You may have the car registered in Hungary yourself if you so wish, but our dealer will be happy to administer the procedure for you. You can take delivery of the vehicle at the site of your chosen dealer or, if you find that more convenient, it can be delivered to you at a time and place of your choice.
Subsequent Administration of Customs Duties, VAT, Registration Tax
In order to ensure exemption from customs duties, VAT and registration tax the vehicle must be presented to the Customs Directorate for Exclusive Matters and Taxpayers ("KAVIG") of the National Tax and Customs Authority ("NAV"). This is the responsibility of the client. (KAVIG's address is: 1135 Budapest, Frangepán út 87.)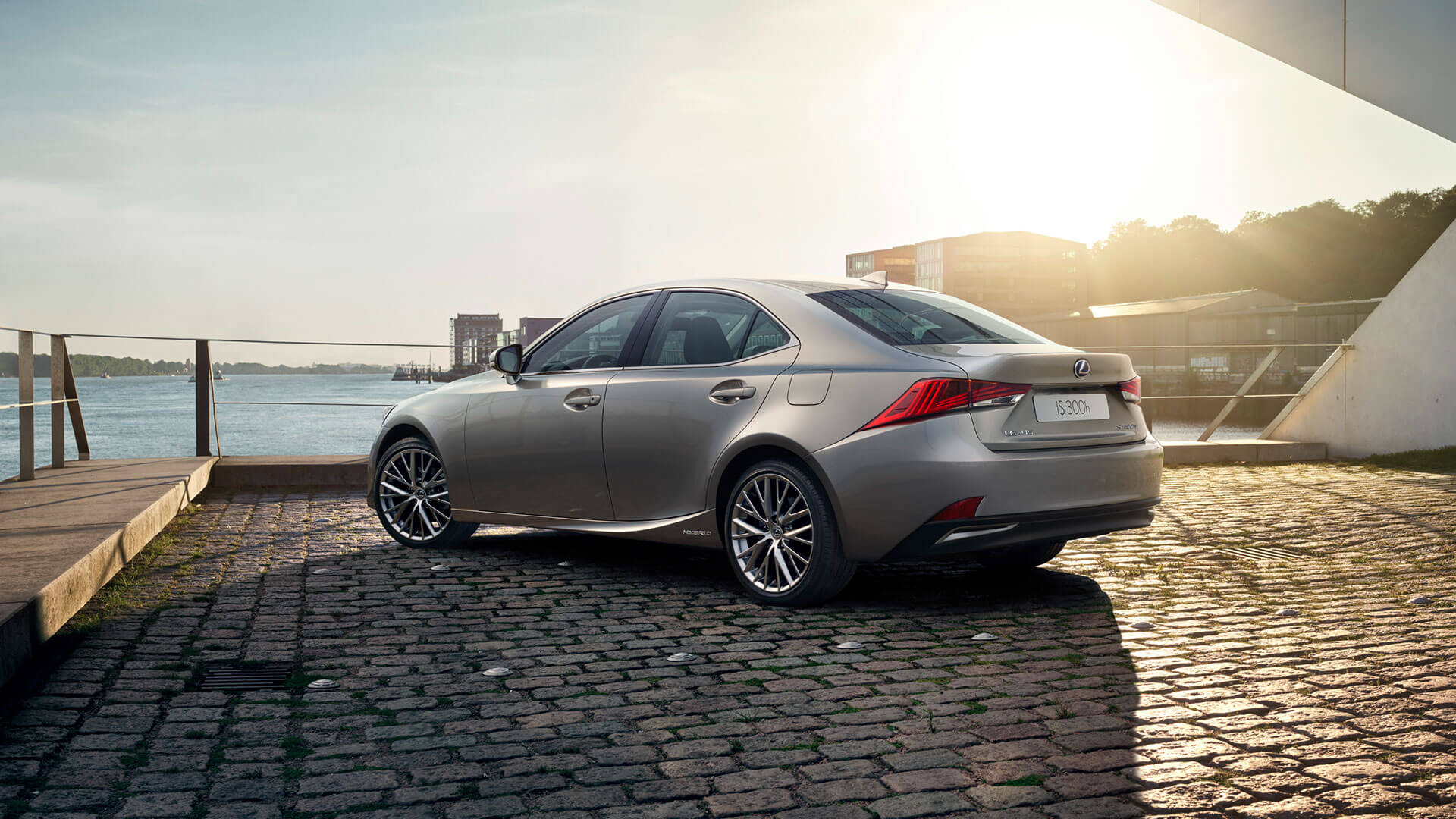 TAILORED CUSTOMER SERVICE*
Pick-up and return service (on demand) We will take care of your car's servicing needs so that you don't have to spend your precious work or leisure time at the workshop.
Weekend workshop opening hours We let you take your car for servicing over the weekend, which means no wasting of your working hours during the week, and shorter waiting times.
On-location test driving (on demand) Pick a model that you like, and we will arrange for a test drive at your home or workplace, so you don't need to waste time getting to the dealership.
Contact person who speaks languages Our sales representatives speak English, and often other foreign languages, which means smoother administration and no misunderstandings.
Scheduled appointments, mobile sales Schedule an appointment with our sales representatives and you can skip waiting; or ask them to come to your home or workplace to discuss details.
* Certain services are not yet available at all dealerships.
SPECIAL OFFERS
The Lexus Casco insurance scheme will provide you with a comprehensive coverage and will pay compensation for collision damages, theft, elemental damages and window damages. There are several different deductible schemes so you can pick out the one that suits your needs best. Window damages are covered with zero deductibles.
Rental Car Reimbursement
If your car has suffered collision or elemental damages and must be repaired your insurance policy will reimburse your car rental costs for a reasonable length of time, but not more than five days, and at a maximum rate of HUF 5000 per day.

Brand Loyalty Insurance
If your vehicle has sustained collision damages so severe that repair is not feasible (write-off), we would like to offer our assistance in purchasing your new car. If you choose Lexus again, your insurance will not only cover your due damages but you will also receive a payment to the sum of 10% of the original purchase price of your previous Lexus vehicle.

Halved deductible
If you take your car to an official Lexus repair shop we will pay half of the minimum deductibles, as set in your insurance policy. That means a significant reduction of your own repair costs.

Repair shop delivery
Any expenses incurred during roadside hauling, storage or delivery of your vehicle to a Lexus repair shop will be reimbursed to a maximum of HUF 100,000.

Active settlement of claims
If your vehicle is damaged by a third party person with proper liability insurance coverage, and if he or she admits to being liable for the damages, Lexus Casco will handle all related administration. Take your car to a Lexus repair shop and we'll take care of both the repairs and the administration, and will settle the claims with the insurance company of the liable party. This saves you time and resources.

Reimbursement of value as new
If your car is stolen within one year after registration, or if it sustains collision damages so severe that repair would not be feasible (write-off), we will pay you the original purchase price of your vehicle (original receipt required), minus the deductibles.

No obsolescence reimbursement
Within the Lexus Casco scheme we will use original Lexus parts for all repairs, but unlike other insurance policies we will not be concerned with the value difference between the new part and the old, used and replaced part. That means you will not have to pay for the added value that comes from replacing your old, damaged parts with brand new authentic Lexus parts.

Lexus Casco and Liability Insurance - Combined package
Combine your Lexus Casco with a liability insurance cover and you can receive further discounts at every Lexus dealership in Hungary. Combined discounts may give you a maximum of 50% reduction off your liability insurance fees.

For details please contact a Lexus Retailer.

Info line: 06-80-201-294 (from abroad: +36-1-458-44-46)
WINTER TYRE OFFER / TYRE HOTEL
We will keep you updated about our current winter tyre offers, and will store your tyres for you.
TAILORED PRICES
Individual, tailored prices. We offer tailored prices and flexible administration to make your purchase a simple one.
CONTACT
LEXUS BUDA 1112 BUDAPEST BUDAÖRSI ÚT 185-195 Contact person: Mr. László Bernát lbernat@realszisztema.hu +36 1 248 3504 | +36 30 688 1534
LEXUS SZEGED 6728 SZEGED DOROZSMAI ÚT 9 Contact person: Mr. Dániel Kropkó kropko.daniel@lexusszeged.hu +36 30 196 6048
LEXUS DEBRECEN 4032 DEBRECEN BÖSZÖRMÉNYI ÚT KIVEZETŐ SZAKASZA Contact person: Mrs. Anita Illés-Tóth illes.toth.anita@lexusdebrecen.hu +36 30 40 85 100